Helicopter Flight
Helicopter Transport
Whether you are traveling for business or pleasure we can fit a getaway into your busy schedule. We have been asked many times about how far Asheville is from cities like Atlanta, Charleston, or Raleigh. The traffic and commute time just won't allow enough time for a trip.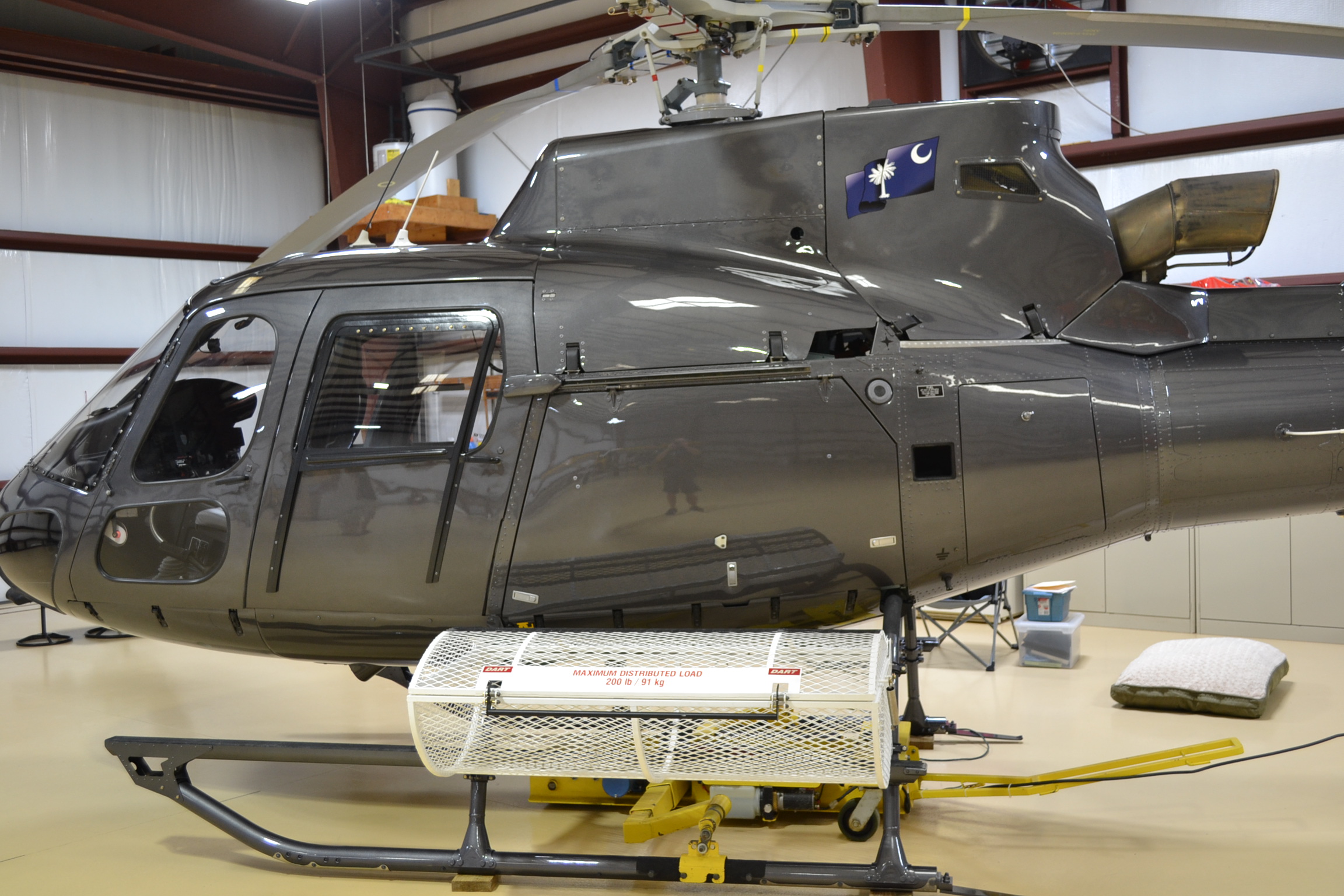 We have contracted with a luxury helicopter service to enable more people to be able to get away from their busy lives and get in a fishing trip or a quail hunt.
Are you tired of going through the airport every time you want to get away? Our pilots can arrange to pick you up in a variety of places, possibly even your back yard. You can fly directly to the river where you guide will hand you a rod and head off for that illusive mountain trout.
We can transport you from that point to where you need to go. Or the helicopter can standby and take you back home. Now just imagine; you can leave the office early, come to us and enjoy the afternoon, and then be back home for dinner. We call the service our time machine. We can now create time for you that maybe wasn't feasible.
The helicopters have all of the necessary amenties such as satellite radio or in flight wi-fi. You can continue your work day as you head off for a few hours to destress. And the entire thing can be a tax writeoff if it's business related.
If you are planning to stay in our area we will arrange a rental care and lodging so you can focus on you.
This is a true VIP experience. This service makes memories that will be the talk of everyone around the water cooler. You will feel like the president as you zip over traffic backups below directly to your getaway.
We can arrange for direct flights for almost everywhere in our region. Most of the big cities can be reached in about an hour.
Are you bringing a significant other? Let us give them a tour of the waterfalls and sights from their own helicopter. That will sure make you some brownie points at home.
This is a service that changes the trip. You need to try it.